We help our clients win through five key services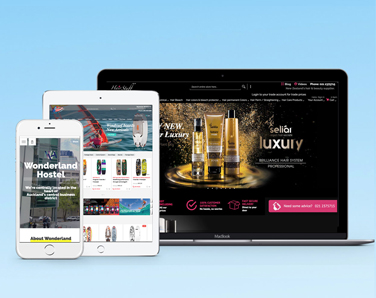 Mobile Friendly Website Design
DITS help clients deliver beautiful and effective experiences. We provides professional and reliable website design and web development services. We are committed to provide professional and cost effective online solutions that best suit your needs whether it is for small business start ups or large corporate clients.Our expertise lies in building user-friendly, eye catching and efficient websites.
We specialize in a wide range of web technologies such as HTML5, CSS3, Bootstrap, PHP, MySQL, Javascript and jQuery. Through our consultation you can learn what's best for your business. Our design websites will also be device-ready with Responsive Design so that they display correctly on any device: desktop, tablet or mobile phone. There's something special about your business, and we're here to help you get that message out to your future customers!
Magento Website Development
Magento is the world's leading online shopping platform, and we know how to utilise its power. DITS would love to help you with your Magento Website Development. Bringing you the expertise to run your Magento storefront. Join the over 250,000 stores worldwide who use Magento as their store front.
When it comes to ecommerce website development, there is a lot to pull together to get up and running successfully. Things such as shipping, customer loyalty, shop management, and marketing are just some of the things we'll help you get a handle on when you work with us. Our knowledge, experience and developers will ensure we'll give you the best possible guidance you can get. We'll work out the right strategy and get you into the most suitable platform.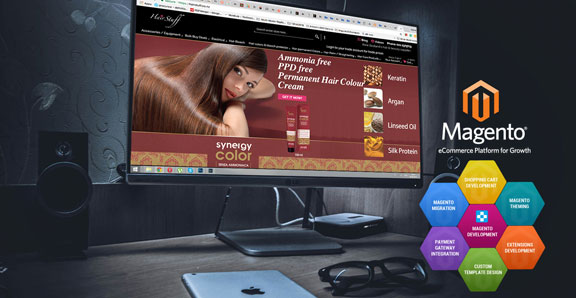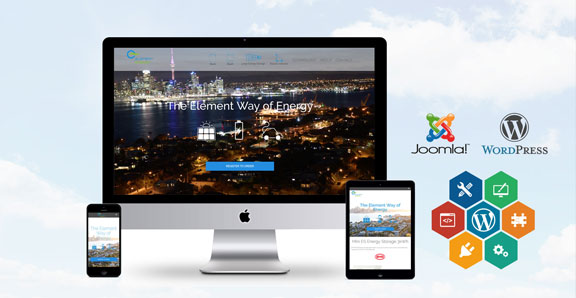 WordPress & Joomla CMS Development
Our CMS Development packages include a highly interactive, intuitive and easy to manage Content Management System (CMS) by WordPress or Joomla. We'll build your web design so you can easily update your website on your own. You can be confident that whatever your project demands, we can deliver stylish web designs that will fulfill your business needs.
Our CMS websites will also be device-ready with Responsive Design so that they display correctly on any device: desktop, tablet or mobile phone. There's something special about your business, and we're here to help you get that message out to your future customers!
eCommerce Integration
We develop and build integrations for a variety of platforms and applications, Barcode & WebPOS and Inventory Management System, warehousing, shipping, customer, product, orders, invoices and much more, here's just a few of the key ones.
WebPOS System - A complete retail POS with stock control to connect both online site and physical store. Having your eyes on business performance anytime and at any POS locations
Barcode Management - Barcode Management can manage all products and their attributes without errors thanks to the barcodes. It allows creating barcode labels as well as auto-manage barcodes in your Magento store, which encode many product attributes such as SKU, warehouse, supplier, image, name, prices and stock availability.
Inventory Management System - Scalable Inventory Management System for Online to Offline Business, keep your stock under control across your omnichannel system while empowered by lossless integration with POS system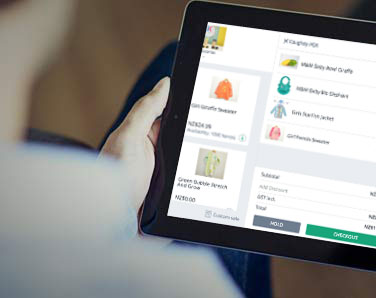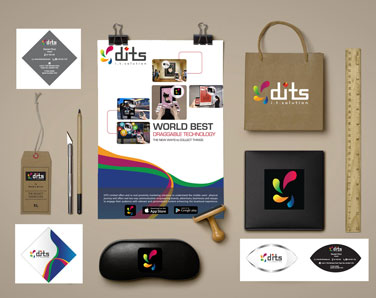 Logo & Brand Design
Every business needs an identity: something to hang your hat on, and something that underpins everything you do. In today's digitally-driven world a consistent look and tone of voice, spanning every customer touchpoint, is more important than ever to build an effective and successful brand.
A brand is not simply a logo, it is everything about your organisation that your customer experiences. Messaging, imagery, photography, product, and interactions are all part of the design of your brand.
Whether your brand needs a refresh, you're starting from scratch, or you just need some collateral updated – our experienced design team is ready to help.

SIGN IN TO RECEIVE


OUR NEWSLETTER
ON YOUR E-MAIL